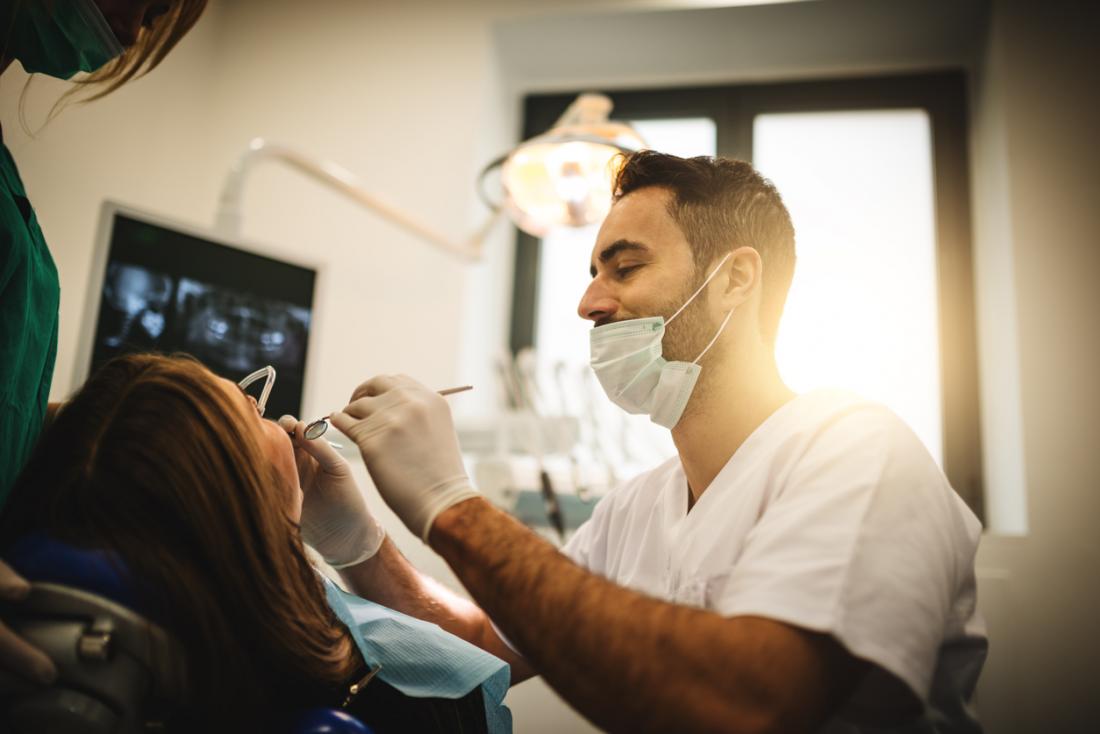 09 Dec

The Benefits of Visiting a Dentist For Minor Oral Problems Before Anyone
Best Dental Care Clinic Hyderabad
It is equally important to take good care of your oral health as much as your physical health. In oral problems, the changes are noticeable in teeth, gums, tongue. However, conducting oral tests on the patient by a well-trained dental expert is always beneficial as they can diagnose the disease at any very early stage. Consulting a dentist will help the patient to treat the problem ultimately with needed precautions and care to avoid severe dental issues in the future.
Myth busters about dental issues:
1. No need to go to a dentist without any oral symptoms.
All oral problems don't necessarily occur with pain. Some dental problems are painless despite that they might be damaging your oral health. Only a dentist is proficient to recognize the problem. Your dentist will help you with all the necessary treatments.
2. Brushing the teeth can harm the enamel.
Brushing and flossing are critical daily chores for healthy oral hygiene although, using the right quality brushes with soft bristles is recommended by dentists to avoid such problems.
3. Braces weaken the roots of teeth.
Braces are fixed on the surface of teeth to fix the alignment of teeth. To fulfil the purpose of braces, the teeth are supposed to move a little so that they can attain a properly aligned position. They do not make the roots weak.
Thus, it is recommended to include a dental visit in your lifestyle to understand the oral problems you might be suffering from.
Dental Clinic in Hyderabad
At Capture Life Dental Care, our dental specialists are having immense knowledge in dentistry to offer correct information regarding oral problems and their treatments. We are the best dental care clinic in Hyderabad with an expert team of world-class dentists.
Let us look at the benefits of visiting a dentist beforehand:
It is important to understand the oral conditions to get the right treatments and quick recovery.
The doctors will perform several oral examinations such as observation, X-rays, and other tests if required. All initial precautions and treatments will help you to steer clear of serious oral problems.
Early treatments can help to avoid serious dental problems.
A survey has shown that people who schedule regular visits to a dentist tend to have healthy oral gums than people who fail to maintain consistent dental check-ups. Thus, it is helpful to plan an oral health check-up with your dentist at least once every six months.
The chances of oral infections are less.
The risk of getting severe oral infections and other problems is lower if you maintain consistent visits to a dentist as they will diagnose the diseases early and start treatments to cure the disorder.
Treatment at the best dental care clinic Hyderabad:
Capture Life Dental Care is the best dental care clinic Hyderabad has established in India. All dentists are well-trained and immensely experienced in various dental practices to treat miscellaneous oral diseases. General dentists, cosmetic dentists, and pediatric dentists are associated with the clinic to deliver complete dental care solutions to every patient. The emergency department is all set to take up the case of special patients with utmost care.
Treatments such as root canal therapy, gum infection, teeth cleaning, teeth whitening, Invisalign, braces, dental implants, laser dentistry, bridges, dentures, and other dental surgeries are carried out at the clinic by expert dentists.
Book an appointment with our experts and treat your oral problems at Capture Life Dental Care.
View this post on Instagram