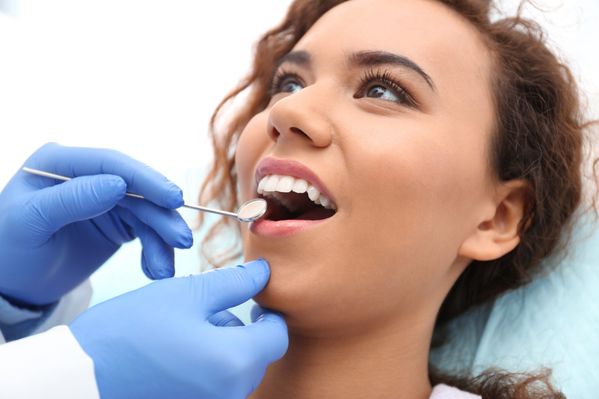 22 Apr

What Causes Mouth Ulcers And How Should They Be Treated?

Our way of living has an impact on all areas of our lives, from our eating habits to our sleeping patterns.

Time is a luxury that we cannot afford in today's environment. The world around us, or more accurately, the people who live in it, are always on the move. We attempt to do as much work as possible each day, and as a result, we frequently slip into certain lifestyle habits. Due to this, mouth ulcer is an increasing problem in adults. Let us get some information about mouth ulcers.
What are mouth ulcers?
A mouth ulcer is a painful problem that appears in the mouth or on the gums' bottom. Although they are inconvenient, many individuals ignore them. Mouth ulcers can be triggered by several different factors including minor injuries, hormonal changes, and emotional stress. Mouth ulcers aren't contagious they can go away on their own. However, if your mouth ulcers persist beyond two weeks, you should see your dentist since they could be signs of a more serious underlying condition.
WHAT ARE THE CAUSES OF MOUTH ULCERS? WHAT ARE THE SYMPTOMS OF A MOUTH ULCER?
Mouth ulcers are easy to spot they usually appear as sores on your lips, gums, tongue, inner cheeks, or roof of the mouth while red around the edges mouth ulcers are typically white, yellow, or gray in the center. You may only develop one ulcer or there might be more. Other symptoms could include
1) Swelling around the ulcer
2) Increased soreness when brushing your teeth.
3) Pain that worsens when eating spicy, salty, or sour food.
Mouth ulcers can be caused by a variety of factors. The following are some of the most common causes that contribute to the development of mouth ulcers:
TRAUMA AND IRRITATION IN THE MOUTH:
One of the most common causes of oral ulcers is tobacco usage. Trauma and discomfort can be caused by rough brushing, oral injuries, ill-fitting braces, biting hard meals, and damaged or sharp teeth.
DEFICIENCIES IN NUTRITION
For our bodies to work properly, we all require certain nutrients. Mouth ulcers can be caused by a lack of vitamin B12, folic acid, or iron. If your ulcers repeat due to these deficiencies, your doctor may prescribe a supplement or even suggest a diet.
Ulcers can also be a sign of underlying health issues. Ulcers are one of the signs of celiac disease, Crohn's disease, a weakened immune system, and reactive arthritis, to name a few.
A FEW EFFECTIVE TIPS FOR DEALING WITH ULCERS INCLUDE:
Brush your teeth with a soft-bristled toothbrush if your ulcer prevents you from brushing effectively.
Avoid eating hard things like toast and biscuits and instead focus on liquids and soft foods.
It is common for some people to develop ulcers as a result of eating hot and spicy foods. If you've noticed that
certain foods trigger your ulcers, try to eliminate them from your diet.
Use of antiseptic gels, steroid ointments or medicated mouth rinses.
Dentist Hyderabad:
Capture Life Dental Care is all set to help you with all kinds of dental problems. We have the best team of dentist Hyderabad.
View this post on Instagram