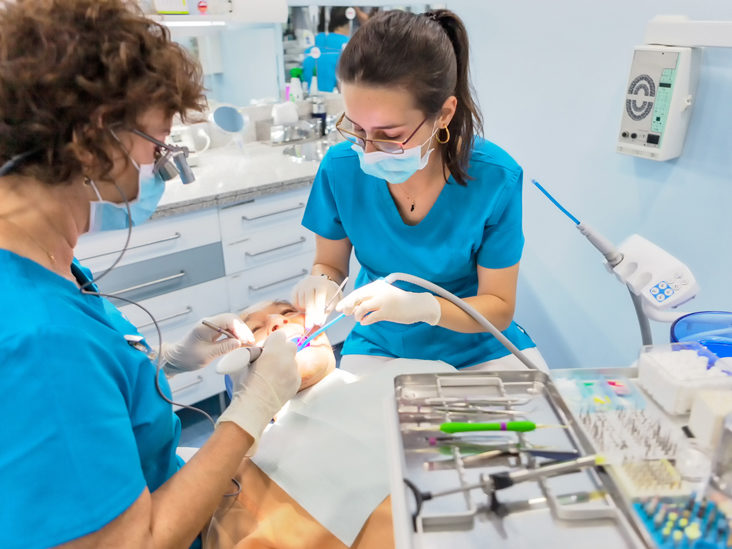 14 Jun

Things To Remember During The First Week of Getting Braces

Making it through the first week with dental braces is the most difficult aspect. This is the point at which one's body begins to adjust to the weird, new metal in the mouth. It is important to get the right treatment from a professional. Capture Life Dental Care is the best orthodontic dental clinic Banjara Hills has in Hyderabad.

During the first week after receiving the braces, one may experience some soreness and discomfort. It's encouraging to know, though, that once one has made it past the first week, it will be a minor inconvenience and they be on their way to a lovely set of straight teeth.

While today's dental braces are significantly smaller, more streamlined, and more comfortable than those in the past, one will still need to go through an adjustment phase before they are well adjusted to the braces.
Be prepared for some mild discomfort on the first day:
While dental braces do not usually hurt, they can cause some minor discomfort. This sensitivity to the braces in the mouth is minor and will subside in a few days. If one is in any agony, they should take a dental appointment to adjust the braces. This should help to alleviate any sensitivity one may be experiencing as a result of their braces.
Stock up on braces-friendly foods and beverages and eat them:
Watching what one eats in the first week of getting their braces is crucial. Stick to soft foods and cold beverages during this first week.
Smoothies, boiled vegetables, yogurt, soup, noodles, ice cream, oatmeal, and iced water are examples of soft meals and drinks. Cold beverages provide the extra benefit of numbing the mouth when consumed and can help soothe any soreness. One can resume eating their favorite meals once they get adjusted to their braces. Hard, sticky, or chewy foods, such as caramel, toffee, popcorn, and pizza crust, will be difficult and should be avoided. Anything sticky and crusty will harm the braces.
Rinse with salt water and use orthodontic relief wax, and follow these steps:
One may notice minor irritation on the inside of their cheeks and lips during the first week of wearing dental braces. Once the mouth adjusts to it, the brackets and wires will no longer hurt the inside of the mouth. Rinsing with salt water can help ease inflammation throughout the first week. A teaspoon of salt can also be added to a glass of warm water and swished around in the mouth before spitting out.
Brush and floss the teeth regularly when wearing braces:
At first, brushing and flossing around the brackets and wires will seem weird. However, it is critical to maintain good oral hygiene habits after the placement of the braces.
Brush the teeth for at least three minutes in the morning, after meals, and before bedtime using a soft-bristled toothbrush with gentle pressure is the key. One should use fluoride toothpaste that doesn't have any whitening ingredients. If necessary, one should floss daily with an orthodontic flosser. Before moving on to the next set of teeth, floss between each set of teeth as well as up and down the sides of each tooth up to their gums.
If the teeth feel loose, don't worry:
The teeth may feel loose when braces are placed, especially during the first week. This may make one feel anxious. This is, however, quite natural, and there is no risk of the teeth falling out. The teeth are getting altered and have to loosen so that they can go into their new locations.
Get your braces and Invisalign from a top orthodontic dental clinic near Banjara Hills, Hyderabad.
View this post on Instagram