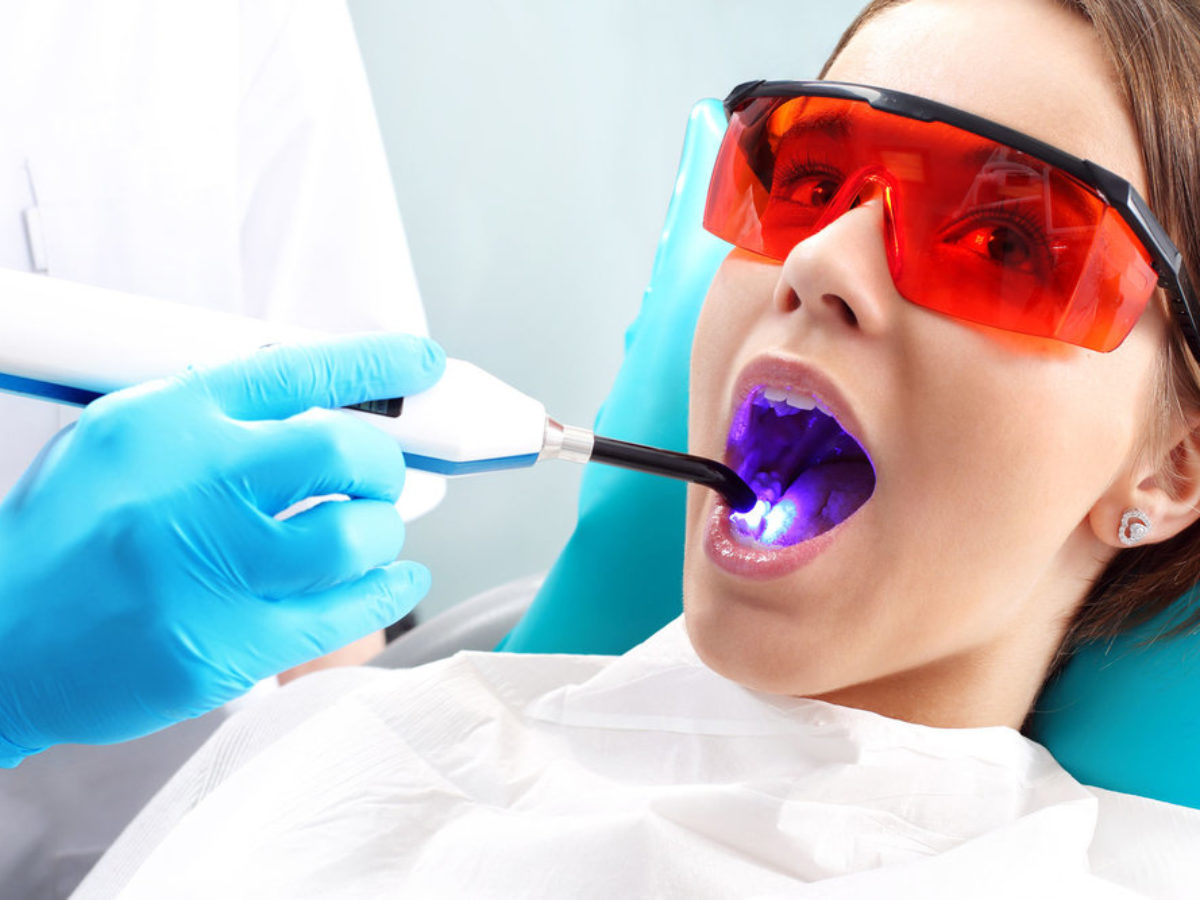 16 Feb

Are You Afraid Of Laser Dentistry? Let us Help You Understand It Better

Almost everyone experiences anxiety before going to the dentist for any kind of treatment, no matter how minor or extensive the procedure is. This is why dentists have been using the newest dental technology which will be less painful since they are aware that hundreds of thousands of patients have dental anxiety. This will help patients feel more at ease while visiting the dental clinic. The use of laser dentistry, which has been available for a while but is still not universally acknowledged by dentists, allows dentists to offer comforting and efficient treatments with the least amount of pain.

Patients can easily endure various treatments with less stress and discomfort thanks to laser dentistry. Even treating youngsters who are frequently uncooperative in the dental chair has become simpler thanks to the use of lasers by dentists. If dental lasers terrify you, it's time you invested a few minutes to learn more about them.
What is dental laser surgery?
The newest dental technology, laser dentistry, is being used by dentists to offer many types of treatments. Although lasers have been accessible for dental procedures for a few decades, they haven't been used much until recently.
Dentists must invest a lot of money in the tools, certification, and training required to provide laser treatments. At the moment, lasers are used in a wide variety of medical operations. Therefore, understanding the advantages of laser therapy might help you ease your anxiety.
How Can Laser Dentistry Help You Beat Dental Fear?
Because the dentist will utilize a laser that generates high-energy light together with water to address various oral diseases, the dental procedure is less frightful for people of all ages. Several dental treatments can be carried out without the dental drill by employing lasers. The most recent technology also gets rid of the dental office's sounds and scents, which frequently terrify individuals.
The main advantages of the treatment for patients are noise elimination and reduced discomfort thanks to the use of light and water. With lasers, dentists are able to lessen the amount of bleeding that happens both during and after treatments and more precisely target issues in the patient's mouth. This suggests that the techniques won't have a negative impact on other oral regions.
These factors suggest that using laser dentistry makes dental operations simpler, less painful, and less upsetting. Additionally, adults and children receiving treatments for tooth decay or cavities won't be afraid of laser dentistry as opposed to the conventional approach.
What to anticipate following a laser treatment?
Here are some general outcomes you can anticipate after receiving laser treatment:
● Laser dental procedures cause considerably less bleeding than conventional dental procedures.
● With laser dentistry, there is a significantly lower risk of infection than with traditional procedures.
● If the procedure was successful, there is very little to no chance that you will have any pain or swelling.
Make an appointment with Capture Life Dental Care if you're seeking dental procedures or laser dentistry in Hyderabad. We perform cutting-edge dental laser operations to give our patients the outcomes they desire.
Looking for the top laser dentistry in Hyderabad? Visit Capture Life Dental Care right now to have one of our qualified dentists examine your teeth.