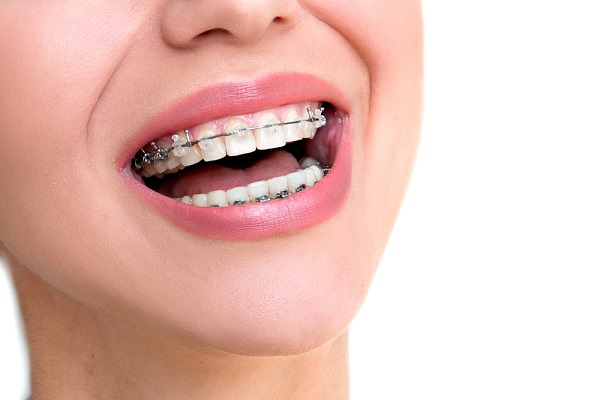 16 Mar

Start Your Summer With The Perfect Smile

Not everyone has perfectly straight rows of teeth. Living with crooked teeth presents numerous challenges. Along with producing confidence issues, it has an effect on how you go about your daily tasks. Uneven teeth alter your smile and impede you from expressing yourself authentically to others. People with crooked teeth frequently avoid engaging with others out of fear of ridicule.

Most people grin with their lips pursed to hide their teeth. However, the majority of the severe implications of having crooked teeth go far beyond ordinary social consequences. Yes, uneven teeth might affect your appearance, but they can also be detrimental to your dental health.

If you need teeth braces services in Hyderabad, "Capture Life Dental Care" is one of the best options available.
Oral Tips to get you through this Summer
Summer has finally arrived! That also implies less work for parents, but less school and more fun for all our children. The days of saying good-by to our kids at the bus stop and having a few hours to finish our to-do lists are long gone. During the summer, kids are usually around and underfoot! You now spend your entire day driving the kids to pool practice and summer camp, and your cooking and cleaning duties appear to have increased. We understand that you are always caring for your children during this time of year, and it may appear that you are at your wit's end at times. We've compiled a list of dental tips to make your life easier so that you and your children can maintain good oral health.
Consume healthy snacks and stay away from sugary foods.
The everyday routine of kids is completely abandoned during the summer. They do not need to get up early for school, and many parents allow their children to stay up late. Their daily meals also shift because of the change in routine. Making unhealthy snacks and sugary foods a frequent part of their summer diet is not desirable. One of the factors contributing to cavities and decay is sugary meals and beverages. Make sure there are wholesome snacks in the refrigerator and pantry to prevent this. Just a few examples are natural juices, fruits, nuts, and oatmeal.
Stay hydrated!
It is crucial to stay hydrated. When your kids engage in any outdoor activity, remember to pack a water bottle. Moreover, water is a fantastic substitute for soda and other sugary beverages. Nonetheless, if your children must consume a soda can, instruct them to follow it up with some water. It will aid in removing the sugar from their mouths, assisting in the fight against tooth decay.
Put on a Mouthguard.
Youngsters adore going outside and playing with their buddies. Using a mouthguard during leisure time and sports is advised whether there is physical contact or not. Mouthguards can help avoid concussions and are chipped. Be cautious when participating in physical activity or playing sports because accidents do happen.
In case you are looking for the best 'teeth braces service' in Hyderabad, we have a team of expert dentists to give you the Perfect Smile.
Continue to brush and floss.
Children will sleep in and remain up later than usual, as already mentioned before. They are less likely to clean their teeth twice a day because their typical pattern is disrupted. Maintaining a brushing schedule may help with this issue, and don't forget to floss!
SPF 15+ lip balm should be worn.
Let's not overlook the lips of our child. Throughout the summer, it's crucial to use lip balm with SPF because prolonged exposure to UV radiation can potentially cause lip burn. Lip balms with SPF include more wax than regular balms and adhere better, so your kids won't need to reapply as frequently. Lip gloss is not recommended for girls. More sunshine is absorbed by lip gloss, raising your risk of sunburn. Therefore, be sure to stock up on lip balm to protect against UV rays if your family runs out of sunscreen. Keep it close at hand for both you and the kids by keeping it in your pocket, handbag, or swim bag!
Why Capture Life Dental Care?
At Capture Life Dental Care, we offer various dental services to treat your oral problems with care. Services including root canal therapy, teeth whitening, dental implants, smile design, invisalign, and teeth braces services are offered in Hyderabad.
Don't stop your smiles. Visit us today!
Let's get the best out of this summer!!!!!!